Public Speaking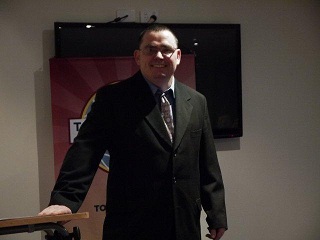 David has been public speaking for over thirteen years,
he lives in the city of Brisbane in Australia.
David has inspired and assisted many people, he speaks to audiences, small and large, young and old on the importance of determination, goal setting and courage in assessing the challenges of life and overcoming them. David can help you by speaking with you one on one or in a group setting. Whether It be a family group, school, corporation or community organisation, David would love to speak with you.
To get in contact with David please click here.
where David is speaking next
| DATE | LOCATION | TIME | OPEN TO ALL | CLUB - CORPORATE EVENT |
| --- | --- | --- | --- | --- |
| To be anounced | | | | |
For more information about any of the above events, please contact David via the contact page or click here.